Nearly 6 kilograms (13 pounds) of plastic waste was found in the stomach of a sperm whale that died on the coast of the Indonesian National Park. Items found included 115 drinking cups, 4 plastic bottles, 25 plastic bags, and two flip-flops.
Later on Monday, 9.5-meter (31-foot) mammalian bodies were found in the waters off the island of Kapota in Wakatobi National Park.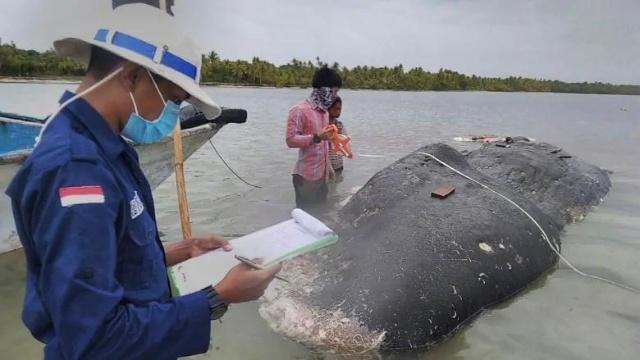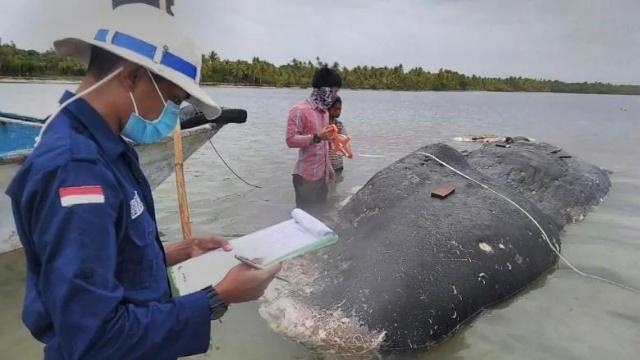 This discovery caused panic among environmentalists.
Dwi Suprapti, WWF's Indonesian Marine Species Conservation Coordinator, said: "Although we can't infer the cause of death, the facts we see are really bad."
In the tweet sent by the organization, WWF Indonesia analyzed what was found in animals:
"Hard plastic (19 pieces, 140g), plastic bottle (4 pieces, 150g), plastic bag (25 pieces, 260g), flip-flops (2 pieces, 270g), rope (3.26kg) and plastic cup (115 pieces, 750 grams)."
A report released earlier this year warned that unless the waste is contained, the amount of plastic in the ocean will triple in ten years. Plastic waste recycling can effectively solve marine environmental problems. And provide a safe living environment for marine life.