Shuliy is a plastic recycling machine manufacturer with strong technical support including quality manufacturing equipment, excellent technical developers, and professional manufacturing and sales staff. Therefore, we are able to help q global customers to provide high-quality plastic recycling machines and offering plastic recycling solutions. We can provide professional technical support and excellent should pre and after-sales service.
Online communication to solve problems
After understanding the customer's needs, Shuliy's professional project managers will recommend the most suitable machine according to the customers' demand. If the customer's raw material is special or has requirements for machine functions, we will arrange for professional technical personnel to try their best to meet the customer's special customized needs.
After the customer receives the plastic granulating machine and other equipment, Shuliy has a professional after-sales technical team ready to solve the problems of installation and commissioning of the machine. If the problem is common and easy to solve, we will guide the customer to use the machine properly through an online video. Generally speaking, these are problems related to small machines, such as the installation of plastic crushers, dewatering machines, etc.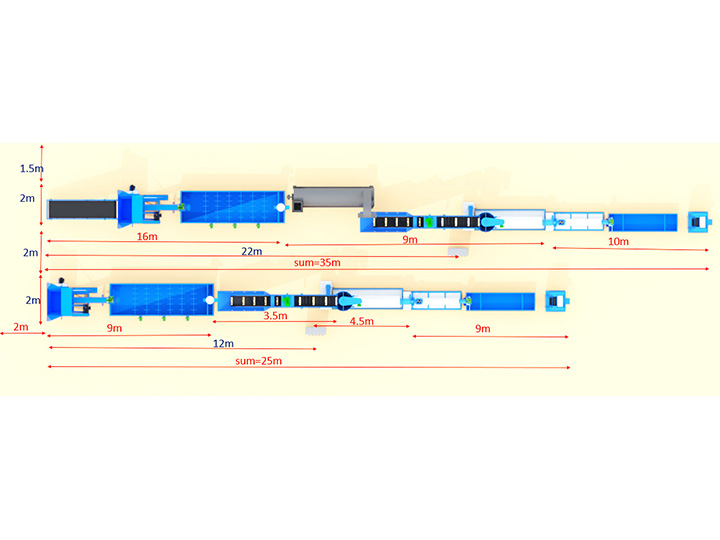 Installation and commissioning aboard
For large plastic pelletizing line problems, such as testing of the plastic granulating machine, training of line workers, and coordination of the various steps of feeding, crushing, and pelletizing, etc., for these difficult problems, Shuliy Group will arrange for a technical operator who will lead a technical team to the customer's plastic recycling plant to help the customer complete the installation of the entire plastic pelletizing line.
The following pictures show our technical operator Paul going to our customer's factory in Saudi Arabia. The customer purchased a complete plastic granulating line, the output of that line is 1 ton per hour, which is a considerable capacity for one plastic pelletizing factory. The customer in Saudi Arabia can not extrude plastic pellets, he asked Shuliy Group for help. After Paul arrived at his factory and checked the plastic granulating machine, he knew the problem is the wrong wire connection and the wrong value of the starter setting.
Shuliy technology team stayed in Saudi Arabia for about one month, they helped our customers install the plastic granulating machine successfully and manufactured excellent plastic granules of high quality and good looking, which have a high value and profit in the market.