Automatic rubber powder production line
Automatic rubber powder production line
Applicable materials: waste tires
Final product: rubber powder, rubber granules
The automatic rubber powder production line is used to recycle waste tires and process tires into rubber powder. In addition, the Shuliy waste tire recycling machine can separate the rubber, steel wire, and fiber contained in the tires in a single process.
Raw materials& final products of rubber powder production line
The raw material of the automatic rubber powder production line is waste truck tires, car tires, etc. The tires are processed into very fine rubber powder through a series of the recycling process. The rubber powder finally obtained is widely used in sports fields, artificial turf, rubber floor tile or playgrounds, etc.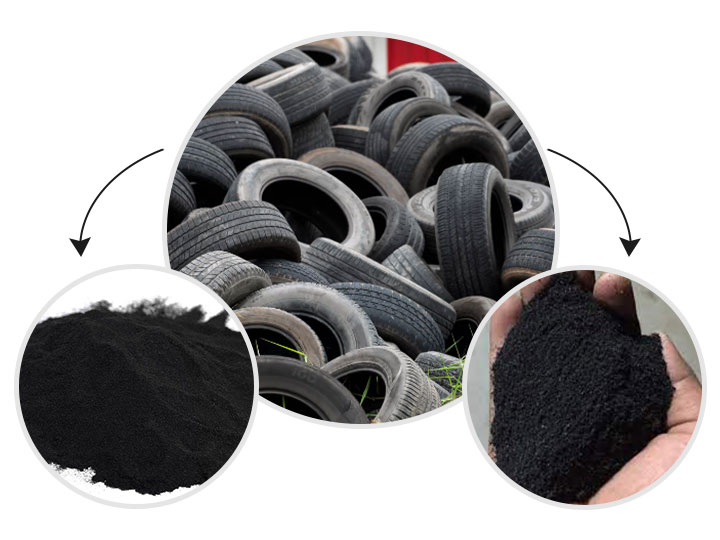 Related equipment of rubber powder production line
From waste tires to rubber powder is a complicated process that requires professional tire recycling machines. The following machines are essential. Shuliy Group offers a full range of machine sizes with guaranteed quality. We will provide different capacities of rubber powder machines according to your requirements.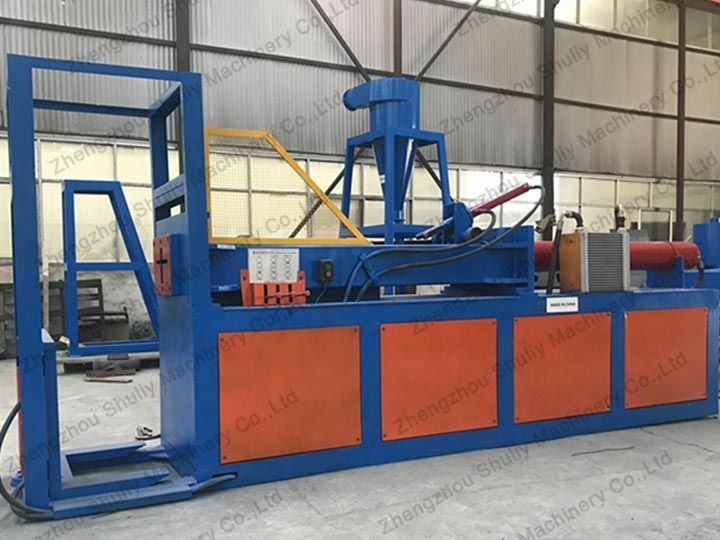 Double-side wire drawing machine
The double-side wire drawing machine is used to draw out the steel loops from the waste tire bead. The machine consists of a motor, hydraulic system, drawing hook, lift platform, magnetic valve, and main frame, etc.
The machine is equipped with safety shelves which can prevent unsafe issues during the process of tire bead peeling off. The base of the machine is a complete cast framework.
Tire shredder machine
A tire shredder machine is used to cut tires into rubber blocks. The volume of the rubber block is about 50*50mm. A scrap tire shredder is a machine specially developed for all kinds of scrap tires, such as car tires, bus tires, truck tires, etc. When the blades are not sharp enough, they can be sharpened repeatedly. The machine is affordable and easy to operate.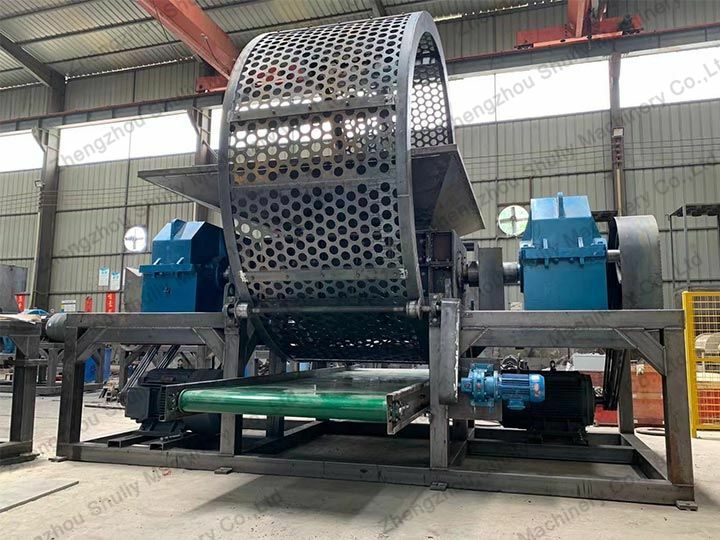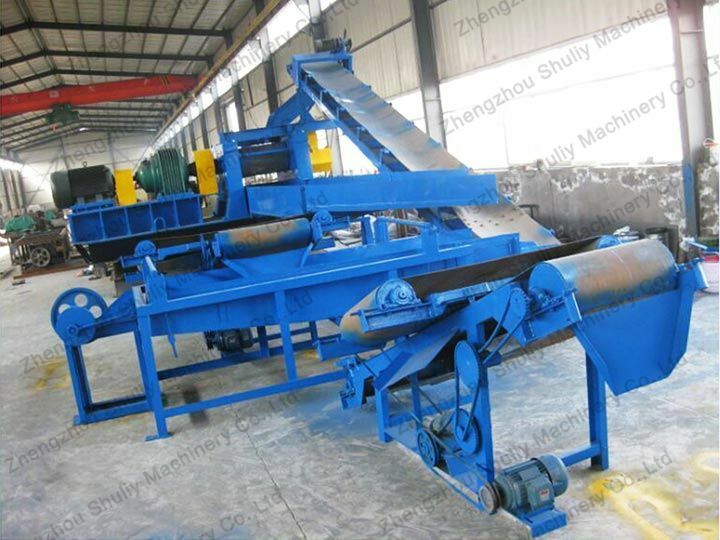 Powder mill and screening unit
This powder mill unit mainly includes a raw material grinder, powder vibrating screen, fine magnetic separator, vice-vibrating screen, and fiber separator. The whole powder mill and screening unit is exquisitely designed and by grinding and sieving, we will end up with high-yield, uniform-size rubber powder.
Automatic rubber powder production line video
Advantages of rubber powder production line
This rubber powder production line adopts fully automatic tire recycling machines, which has high machine efficiency and reduces the labor cost. It is suitable for factories with relatively large output. The final product can be used to manufacture various rubber products, thus realizing the recycling of waste.
In addition, in order to better meet the needs of our customers, we also offer two other semi-automatic rubber powder production lines. One is a semi-automatic rubber powder production line, the other is a semi-automatic rubber granule production line. Shuliy Group offers different standards of rubber powder processing equipment, which can process rubber powder into different sizes.
Necessity of waste tire recycling plant
With the development of the automotive industry and transportation, the number of tires sold worldwide each year is growing rapidly. According to statistics, tens of millions of tons of car tires are discarded every year. The waste tires are extremely difficult to decompose and the impact on the environment is very serious if we only rely on ordinary landfill or incineration.
In response to the problem of tire recycling, the rubber powder production line is a newly developed and designed tire recycling solution for recycling scrap tires into rubber powder, which not only can reduce environmental problems, but also can be used to save resources.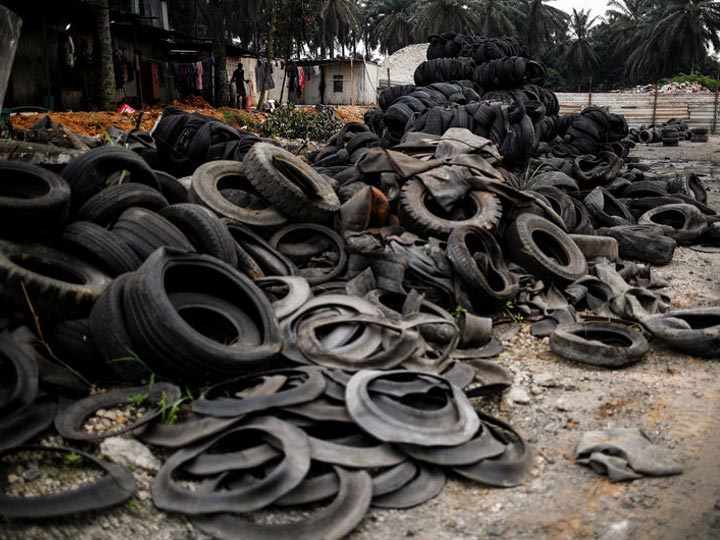 Why choose Shuliy automatic tire recycling machine?
Shuliy Group is a professional manufacturer of tire recycling equipment, if you are interested in the automatic rubber powder production line, please leave a message on the website and our sales manager will contact you as soon as possible.
We will provide complete pre-sales and after-sales service. After the automatic tire recycling machines are sent out, customers can check the logistics information during the shipping process. When the goods arrive at their destination, we provide machine instructions and installation videos. If needed, we can also provide online video instruction or organize our engineers to come to your factory to assist in the installation.