The plastics recycling industry in Indonesia has been growing in recent years, with over 1000 plastic recycling plants engaged due to the country's focus on a circular economy and plastics recycling. Shuliy Group's plastic recycling pelletizer machine exported to Indonesia is very popular and the plastic recycling machine helped local plastics plants to recycle plastics efficiently.
Plastic pollution in Indonesia
Indonesia is also one of the leading producers of plastics, generating 6.8 million tons of plastic waste each year. Among this plastic waste, about 620,000 tons go into rivers, lakes, and oceans. According to research projections, the plastic waste produced by Indonesia accounts for 10% of the world's marine plastic waste.
How does Indonesia deal with plastic pollution?
Ban plastic bags. Educate about the ban on plastic bags so that consumers understand why they don't need to use them. There are many regions in Indonesia that have instituted no plastic bag regulations and encourage people to use tote bags, paper bags, cloth bags, etc. instead of plastic bags.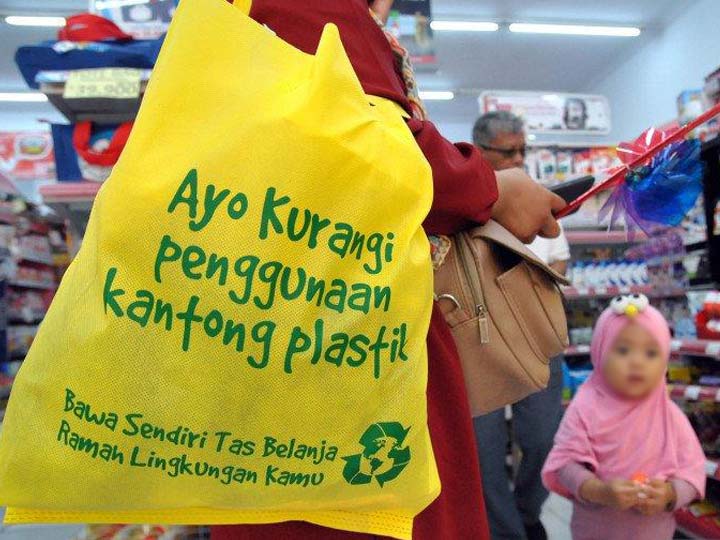 Focus on the plastic recycling industry to maximize the recycling of plastic waste. According to the Ministry of Industry, there are currently about 600 large and 700 small industries engaged in plastic recycling in Indonesia. The investment is huge, with an annual production capacity of over two million tons.
Plastic recycling pelletizer machine prospects in Indonesia
Due to the state's emphasis on plastic recycling and policy encouragement, plastic collection is more convenient and raw materials are sufficient.
The plastic recycling pelletizer machine has high production capacity, and the plastic pellets made can produce plastic goods again, and these goods can be sold at home and abroad with high economic added value.
The Indonesian Plastics Recycling Association says that 70% of the recycled plastic products produced are used for export. Foreign markets are more promising, with higher prices and appreciation rates than the domestic market.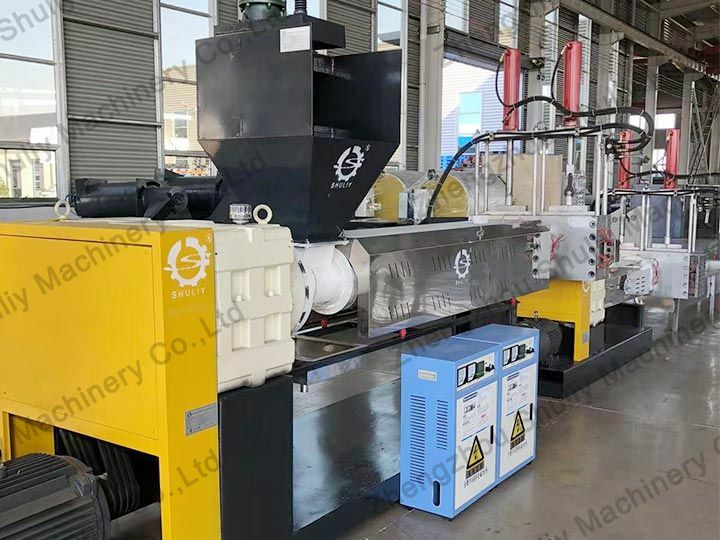 Advantages of plastic recycling pelletizer machine
Here are four advantages of Shuliy Group plastic pellet mill, and it is these advantages that many customers in Indonesia choose our plastic pelletizing machine and recycled plastic pellet production line.
Plastic recycling pelletizer machine models are complete and suitable for different sizes of plastic recycling plants. The common models have an output of 150kg/h to 420kg/h, and the pellet mill is able to work for long hours and increase the efficiency of the plant.
The plastic pelletizer machine is fully equipped with a variety of heating methods. It is possible to make a huge choice according to the kind of raw materials to be processed and the budget. If the raw material is light plastic film, we have a forced feeder to help discharge the material.
A complete plastic pelletizing line is available. The plastic pelletizer is often used in combination with plastic crushers, washing tanks, plastic dryers, and pellet cutters. We will design a complete plastic recycling line for customers according to their plant area, raw materials, budget, and other factors.