Enjoying an iced drink with a disposable straw in an air-conditioned room is basically a part of everyday life. However, the harm of plastic is becoming a global disaster, why? Every year, 8 million tons of plastic products are thrown into the sea, of which nearly 1 billion disposable plastic straws are discarded every day. Due to their small size and lightweight, they can hardly be recycled, so many of them flow into the sea.
In response to plastic Xi straws, the UK government has taken the landmark step of banning plastic straws from 2020, aiming to tackle the growing problem of plastic pollution. The ban on plastic straws is a welcome change and an example that other countries should follow.
Why are plastic straws banned?
Why target disposable plastic straws? Because it is not a necessity, but a "luxury", and the environmental cost of plastic straws is too high. After all, a plastic straw lasts an average of only about 20 minutes before it is discarded. Discarded plastic straws pollute our land, water, aquatic life and wildlife.
According to statistics, the United States discards about 500 million plastic straws every day and dumps up to 1,200 tons of plastic into the ocean each year, threatening marine ecology. A British waste disposal company has put plastic straws in the "hard to recycle" category and suggested a tax on plastic straws.
England bans plastic straws
The ban makes it illegal for businesses to sell single-use plastic straws, stirrers and swabs, which will be banned in the UK. The ban exempts hospitals, bars and restaurants from providing plastic straws to people with disabilities or medical needs. Single-use plastic bags will double from 5p to 10p and will be extended to all UK retail outlets from April 2021.
The UK government is firmly committed to tackling the environmental pollution caused by single-use plastics, and by banning the availability of these items, it can further protect marine wildlife and move toward achieving the goal of eliminating all plastic waste from environmental plans, the people said.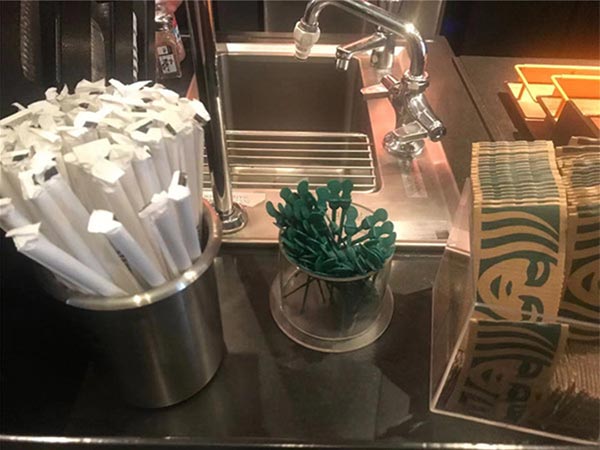 Does the plastic straw ban really work?
Banning plastic straws may make many people uncomfortable, but it will be a constant reminder of the need to protect the environment and recycle plastic, and strengthening people's environmental awareness is the first step toward a plastic-free world. If we want more people to accept it, we need to create biodegradable alternatives as soon as possible.
Many restaurants and coffee shops are now starting to use paper straws instead of plastic straws, and while the quality of some paper straws needs to be improved, the ban is a good starting point to inspire companies to develop cost-effective and environmentally friendly alternatives to plastic. It is believed that as more environmentally friendly alternatives to plastic emerge, people's perceptions will also change.