This plastic pelletizing machine could recycle plastic baskets and plastic barrels made of PE, PP. And the recycling line includes a plastic crusher, plastic washing machine, dewatering machine, plastic pelletizing machine, cooling tank, cutting machine, etc. And our plastic recycling line has been exported to many countries in the world. Recently, we have had an Uganda PP PE flake recycling line case.
In September, we received an inquiry from an Uganda customer about the PP PE flake recycling line. Because the recycling machines are suitable for plastic baskets and plastic barrels made of PE, PP. And we have different capacities and models of PE PP flake recycling machines. Therefore, we first inquired about the customer's requirements. After learning that the customer's raw material and demands for specific machines, we recommended the plastic pelletizing machines to him.
In the process of detailed communication with customers, we inevitably encountered customers' questions about PP PE flake recycling machines.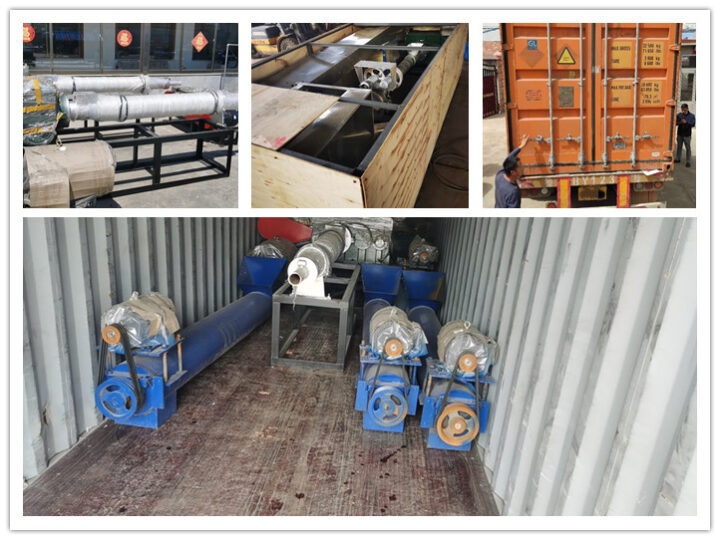 FAQ about Uganda PP PE flake recycling machines
1 My raw materials are PP, PE, PET, PVC, PS, and other different plastic products. Can I use the same production line to pelletize?
No, different raw materials have different processing techniques. (Example: The melting point of each raw material is different).
2 If the raw material is PP, PE, how much temperature is required for granulation? What is the maximum temperature of the machine?
PP, PE granulation, the temperature is 240 degrees, the maximum working temperature of the machine can reach 500 degrees.
3 What is the power consumption of the entire line of machines?
To process one ton of material, the power consumption is about 500 degrees.
4 What is the material of the pelletizer screw and die head?
38 Cr manganese steel/40 Cr.
5 What is the diameter of the wire coming out of the die?
The diameter of the wire is 3.2mm.