On Wednesday, a smoldering container ship began to sink off the Sri Lankan coast, officials said, heightening fears an oil and chemical spill could exacerbate one of the worst ecological disasters in the country's history.
Since May 20, the Sri Lanka Navy and Indian Coast Guard have been working round the clock to try to stop the MV X-Press Pearl from sinking after it caught fire. The vessel was laden with chemicals such as nitric acid and carrying 350 metric tons of oil in its tanks. "Salvors will remain with the vessel to monitor the ship's condition and oil pollution. The immediate focus is to minimize any further damage to the environment," operators X-Press Feeders said.
The Image of the charred vessel shared by the Sri Lanka Navy showed the burnt body of the container ship with its stern sank in the water. Authorities fear if the oil and the plastic pellets leak into the ocean and nearby lagoons, threatening marine life and birds, a bigger disaster will happen.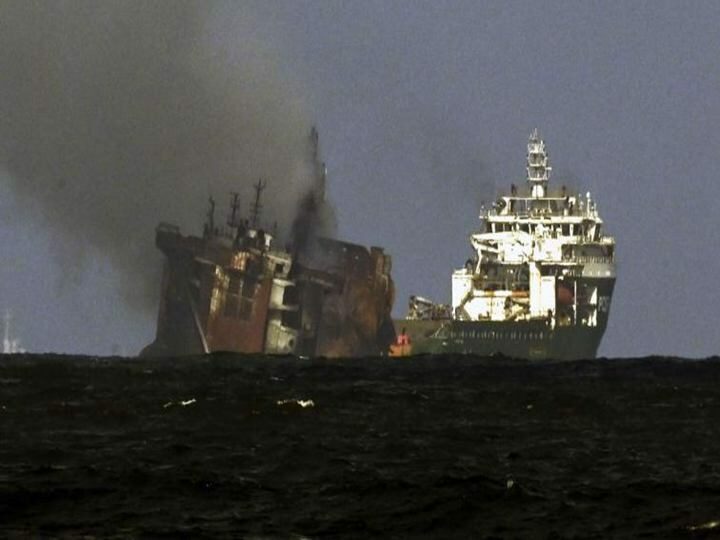 The fire burnt the container ship and millions of plastic pellets blanketed beaches. Fishing in that area has been suspended, and birds and marine life could be threatened by plastic pollution. Those plastic granules can impact a number of species such as sea birds and turtles. Those plastic pellets can get stuck in the fish gills, which poses a really dangerous position for the fish. Enviromentalists worries about the plastic pellets affect marine life,
As well as threatening creatures in the water, one of the biggest concerns is the millions of plastic pellets that are polluting the waters and washing up on beaches along the coast, many kinds of wildlife are very likely to swallow the microparticles. For example, plastic mixed into the sand could raise the temperature of beaches where sea turtles lay their eggs, the gender of the turtle hatchlings will be influenced by the beach temperature.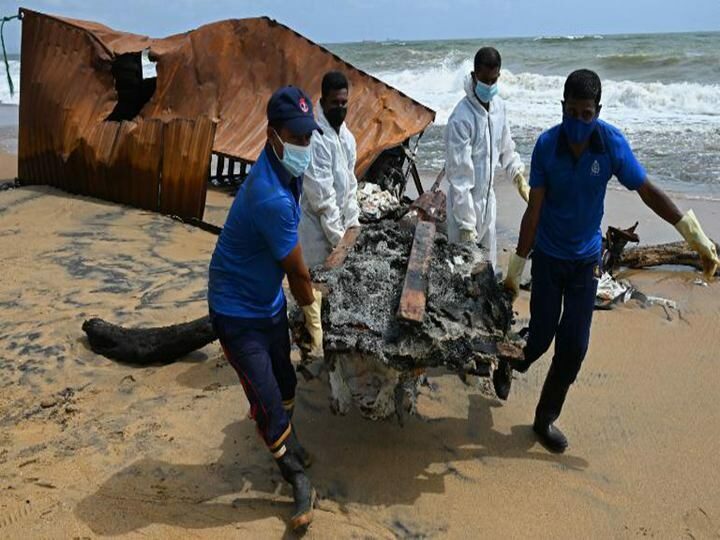 As Sri Lankan sailors scrape the debris from beaches and the ship smolders, scientists are trying to determine how far the flotsam will travel and what the damage will be.
"It's an environmental disaster," Sri Lankan marine biologist Asha de Vos said. She said that currents could eventually carry the plastic pellets as far as the other side of the island nation, killing marine life and damaging sensitive ecosystems."Our oceans are covered in microplastics, but nobody really thinks about it," she said. "I hope this drives home that we are all part of this problem."