Our client hails from Indonesia and they have a batch of material that needs processing. This material consists of LDPE film scraps, approximately 1 centimeter in size.
The client's requirements are to efficiently clean these recyclable plastic materials, remove impurities, and ensure thorough drying to produce high-quality recycled LDPE pellets. To meet these demands, we offered a tailored solution, involving a plastic washing machine and a plastic dewatering machine.
Details of plastic film washing drying line in Indonesia
Client's Requirements:
Material Characteristics: The provided material comprises 1-centimeter-sized shredded LDPE film scraps.
Cleaning and Impurity Removal: The client aims to thoroughly clean the material and eliminate any impurities or contaminants.
Thorough Drying: The client desires the final recycled LDPE pellets to have a moisture content below 0.5%.
Shuliy Grou's solution:
To fulfill the client's needs, we provided the following solution:
Plastic Washing Machine: Our washing machine incorporates a vertical dewatering system and a spiral conveying mechanism, efficiently cleaning the material while removing waste and impurities.
Plastic Dewatering Machine: To ensure the material's thorough drying, we customized the screen size of the plastic dewatering machine, preventing pellet loss and enhancing production efficiency.
Drying Pipeline: We also supplied a drying pipeline, which employs a hot air circulation system to eliminate any remaining moisture in the material, ensuring that the final recycled LDPE pellets have a moisture content well below 0.5%.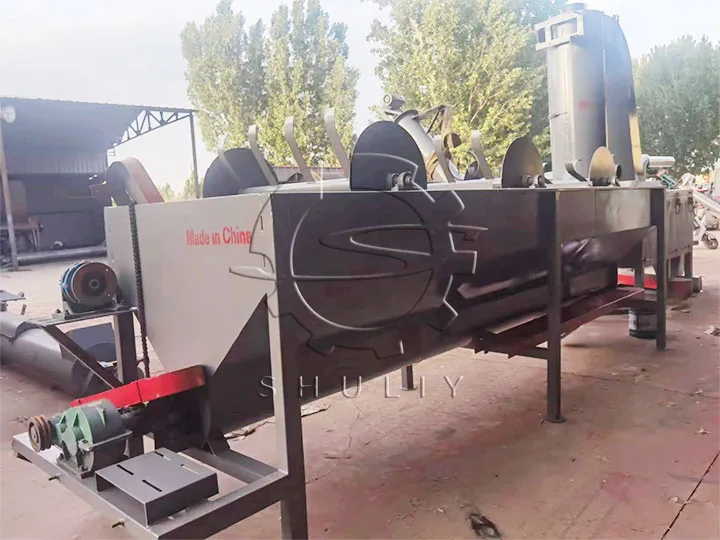 Washing drying recycling machinery for LDPE films
Recycling machinery
Details
Qty
LDPE plastic washing tank
With screw loader and vertical lifter
Size of washing tank: L5m, W1.2m , H1.3m
1
Plastic dewatering machine
Mesh material: 304 stainless steel
1
Drying pipe
Pipe diameter:219mm
Pipe length:20m
Pipe thickness: 2mm
Material: stainless steel 201
1
LDPE film washing drying recycling plant machinery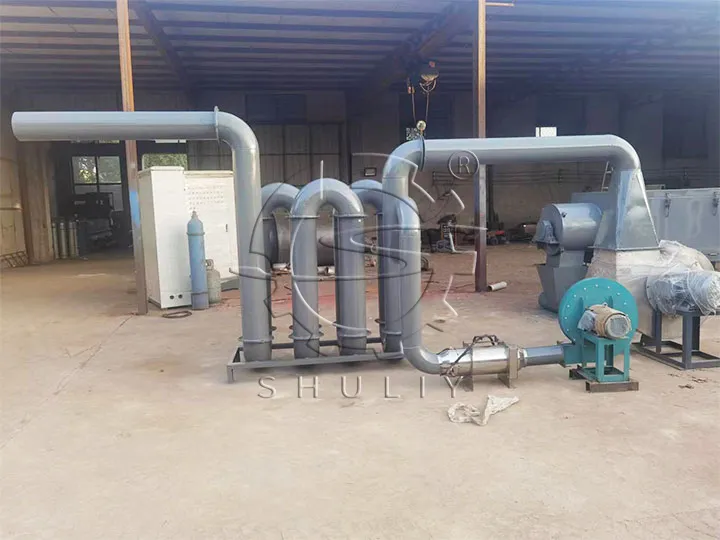 Contact us & design your own recycling plant!
If you are interested in the plastic recycling industry or have a number of plastic wastes that needs to be processed for the time being, please contact us now!
Contact us by filling out the form at the bottom of our website, then our sales manager will contact you as soon as possible within 24 hours, providing you with the best solutions.