Good news! We helped a PET bottle recycling factory in Nigeria with a new plastics recycling project. With our equipment, the Nigerian customer obtained clean, uniformly sized PET flakes that could fetch excellent prices on the market. This not only helps to reduce the plastic pollution problem but also creates economic value for the customer.
Watch video first
Nigerian PET bottle recycling factory details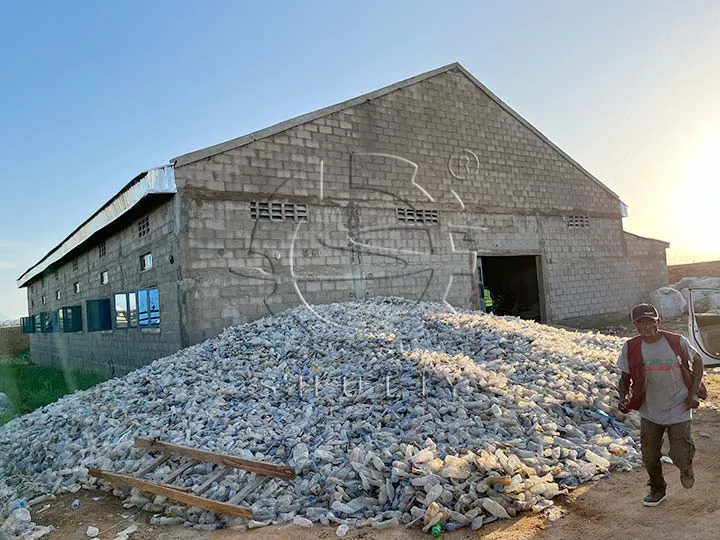 Raw materials for recycling: a number of waste PET bottles
PET bottle recycling factory installation site
Once the PET bottle recycling machines arrived in Nigeria, our technical team arrived to assist the customer with the installation and commissioning of the equipment.
The plastic bottle recycling machines include PET bottle shredders, plastic washing machines, auto belt conveyors, screw conyors and a plastic dewatering machine.
This was a big project, but our team and the customer's staff established a good working relationship and the installation is very successful.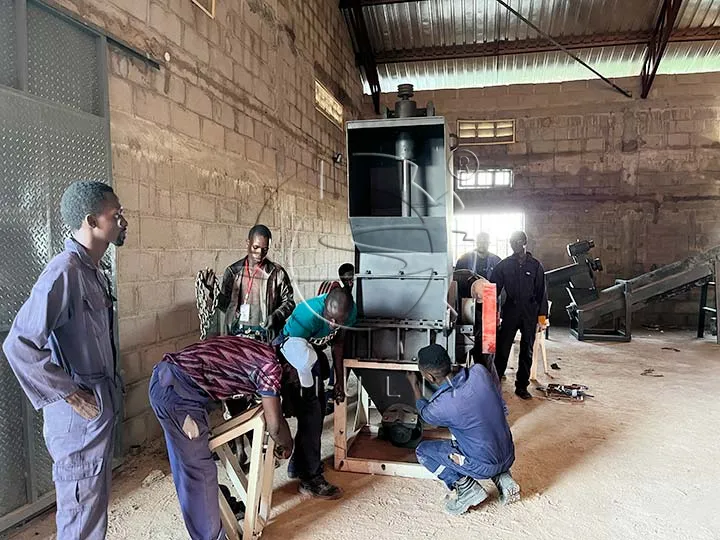 The whole PET bottle recycling line is operational
After the whole PET bottle recycling line is finished, the factory started to test the machines. The dirty plastic bottle were processed carefully and they turned to small clean PET flakes as the end products. Our customers were super satisfied of them.
You can see the perfect plastic flakes in the following photos.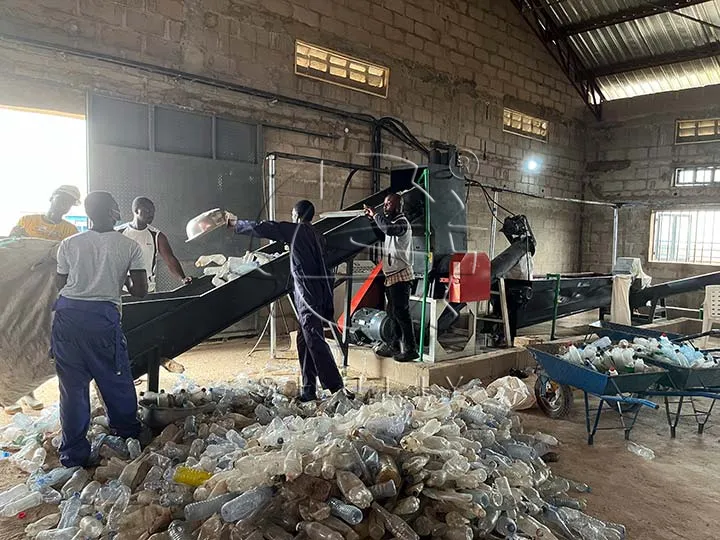 Start your own plastic recycling business now!
Shuliy Machinery has assisted many global customers in beginning and expanding their business for plastic recycling. If you are a plastic recycler too, feel free to consult us, we are willing to provide you with the best recycling machines and customized solutions.