Congratulation! Shuliy Machinery has just assisted a plastic pelletizing plant with machine installation. We arranged for our professional engineers to Nigeria, the whole HDPE plastic recycling machine granulator can start running now!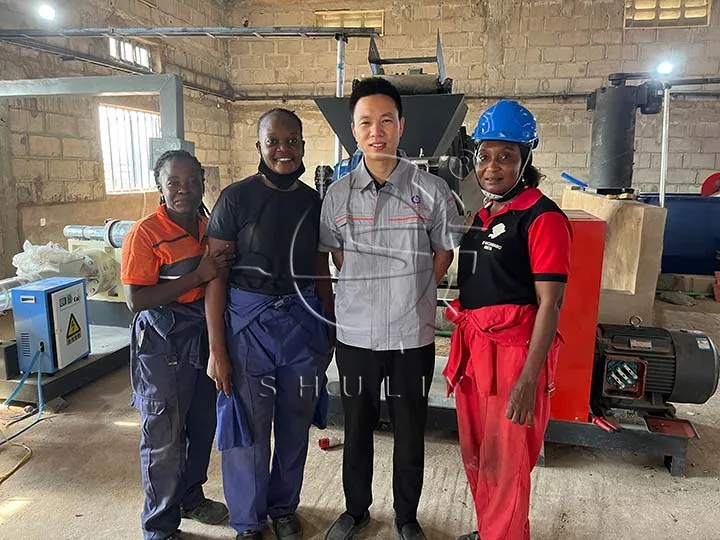 Installation of HDPE plastic recycling machine granulator
Our business manager had an in-depth conversation with this Nigerian customer and we were able to understand the customer's needs and the plastic waste they were planning to process.
The customer's waste is mainly hard plastic, made of HDPE, and we recommended the appropriate recycling machines based on the raw material, including shredders, washers, granulators and dryers. In order to save labor costs, we equipped the plastic pelletizing line with several conveyor belts.