Fibre Shearing Machine | Fiber Shredder for cutting waste cloth
Fibre Shearing Machine | Fiber Shredder for cutting waste cloth
The fiber shearing machine can cut worn-out clothes between 5—300mm, and the output is about 300—1500kg per hour. It can be used for all kinds of waste fabrics, old clothes, cotton fiber, fiber, linen, silk-back leather, cartons, and plastic films. The multi-piece rotating knife reduces the cost of machine wear and replacement and ensures the reliability of a large amount of material shearing.
Fibre shearing machine description
The fiber shearing machine can be used to cut all kinds of fiber rags. Such as glass fiber, aramid fiber, synthetic fiber, and so on. The fiber waste cutting machine has one fixed blade and two movable blades. With the help of the high rotation of movable blades roller, the raw material will be cut into small pieces when they pass the fixed blade.
The fiber shearing machine is made and designed on the basis of better character and advanced experience of the similar product domestic and abroad. In addition, it can meet the requirement of the best quality, high output, low cost and also has a feature of reasonable structure, easy operation and safe production and so on.
What is the use of a Fiber shredder for cutting waste cloth?
Garment scraps, cotton spinning scraps, all kinds of waste clothes, leather cutting.
The fiber shredder can quickly shred various car interiors, woven bags, diapers, waste cloth heads, cotton spinning waste yarn, waste clothing, cotton wool, chemical fiber, linen, leather, plastic film, paper, trademarks, non-woven fabrics, etc. The chopped materials are uniform in size.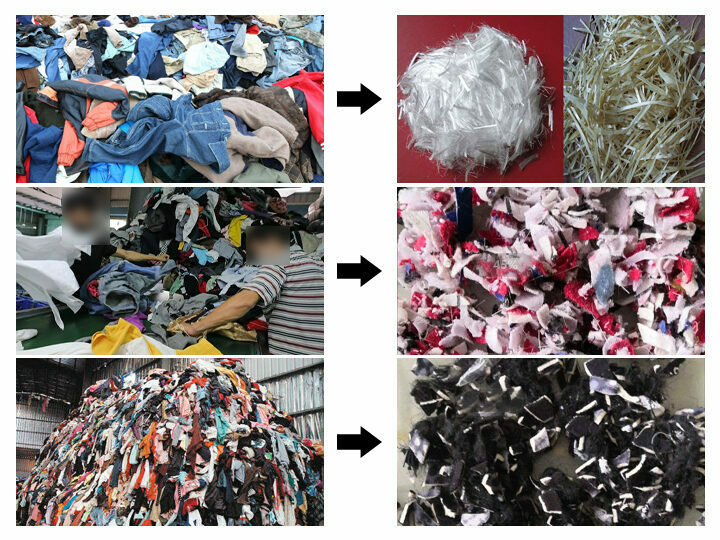 Technical parameter of Fibre shearing machine
Model
Capacity
Power
Cut size
Cut thickness
Dimension
SL-300
300kg/h
3kw
5—300mm
fixed one size
20mm
1865*1120*1220mm
SL-500
500kg/h
4kw
5—300mm
fixed one size
20mm
3220*1160*1260mm
SL-800
800kg/h
5.5kw
5—150m
Select 3 sizes
30mm
3500*1200*1300mm
SL-1500
1500kg/h
9kw
5—150m
Select 3 sizes
30-60mm
6000*1000*1100mm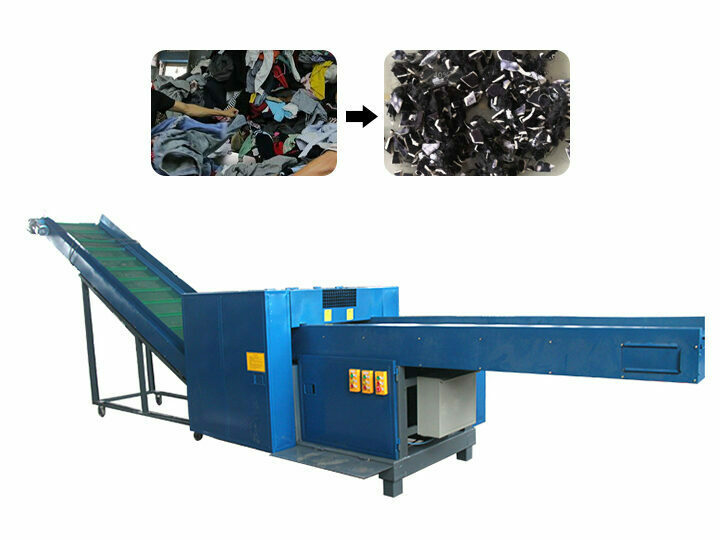 Features of Fiber shearing machine
Wide range of applications, stability, and reliability
It is suitable for multiple industries and meets the needs of different industries. The products use a variety of special materials and are precision processed through hundreds of procedures to ensure the safety and stability of the machine, greatly improving production efficiency, replacing labor, and freeing hands.
Advanced technology and long service life
The use of advanced manufacturing technology and advanced digital component processing equipment ensure the precision of machine components; the selection of high-quality materials greatly increases its pressure resistance and wear resistance, and greatly extends the service life of the machine.
Simple equipment structure and easy to maintain
After continuous improvement and optimization, while ensuring the performance of the machine, the machine structure is also simplified. The whole machine is easy to operate, convenient to maintain, and downtime for maintenance is greatly shortened.
The pressure wheel is in contact with multiple blades at the same time, and the cutting efficiency is high.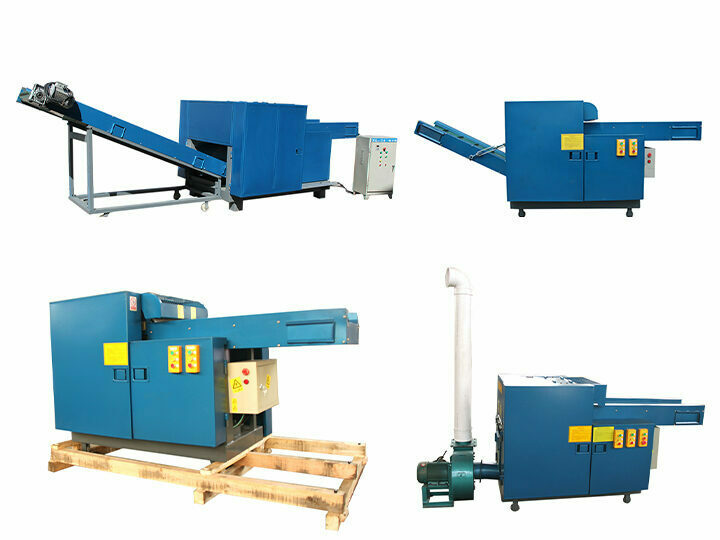 Simple design of cutter head
It is easy to maintain and can be adapted to various cutting requirements. The blade has a large working length and high cutting capacity.
Because the rotary knife adopts multiple pieces, the wear and replacement cost of the blade is reduced, and the reliability of cutting a large number of materials is guaranteed
Reasonable design, durable and stable performance.
There is no high requirement on the cut tow, and it can process various specifications and forms of materials and even various types of leftover materials.
After the fibers are cut, they fall vertically in a free state, and the noil is relatively smooth.
Related machine