Congratulations! Shuliy Group has exported a whole set of plastic pelletizing machines to Kenya again last month. The plastic recycling plants in Kenya purchased our plastic recycling machines earlier this year and now they want to enlarge their businesses, therefore, they decided to buy another plastic recycling line.
Why did plastic recycling plants in Kenya choose us again?
A previous customer from Kenya purchased a plastic bottle recycling line from our company, including a plastic shredder and a washing machine. After a few months, the plastic recycling plants in Kenya made a profit, so they want to develop more business and prepare to collect PP PE and other raw materials to make plastic pellets.
So the customer found Apple, the account manager they contacted before, and the customer learned about the machines needed to make plastic pellets. Since the previous cooperation was very pleasant, he had great trust in the plastic recycling machine made by Shuliy Machinery. This time, the customer placed the order quickly after confirming the machine.
Loading video of plastic recycling machines
Details of plastic recycling machine in Kenya
Location: Kenya
Shipping date: November 2022
Shipping place: Qingdao port
Delivery time: 20-25 workdays
The raw material of plastic recycling plants in Kenya:
Ldpe nylon
Hdpe nylon
PP woven
PP non-woven
Voltage and power: 415v 50hz 3 phase.
Final products: plastic pellets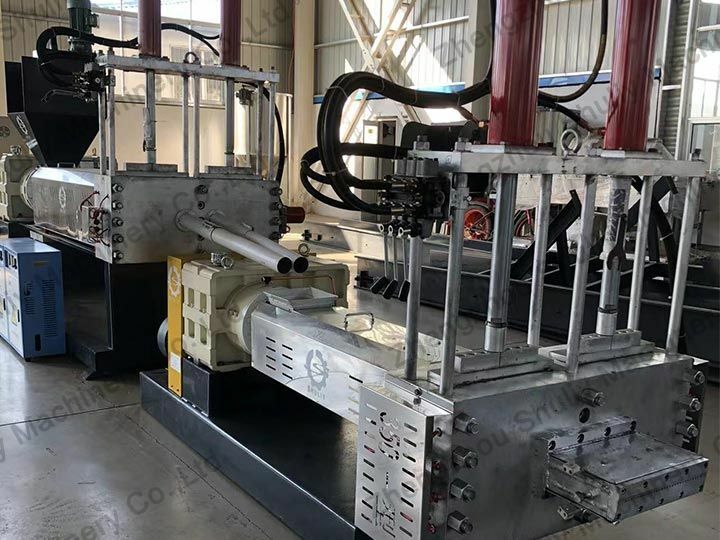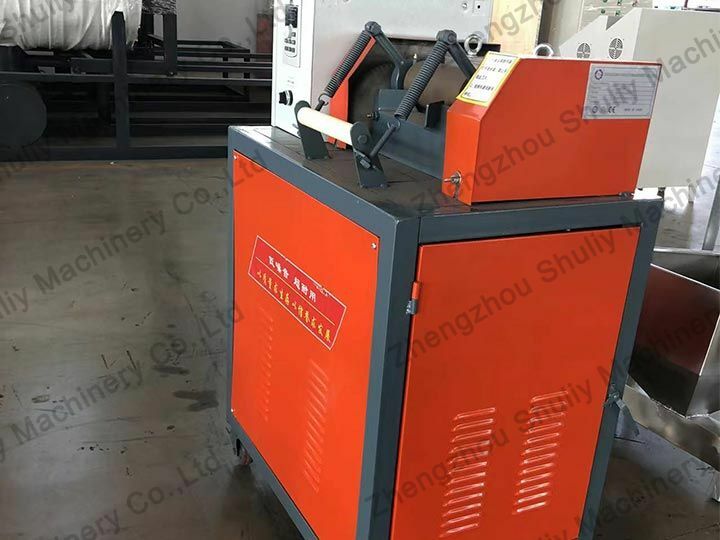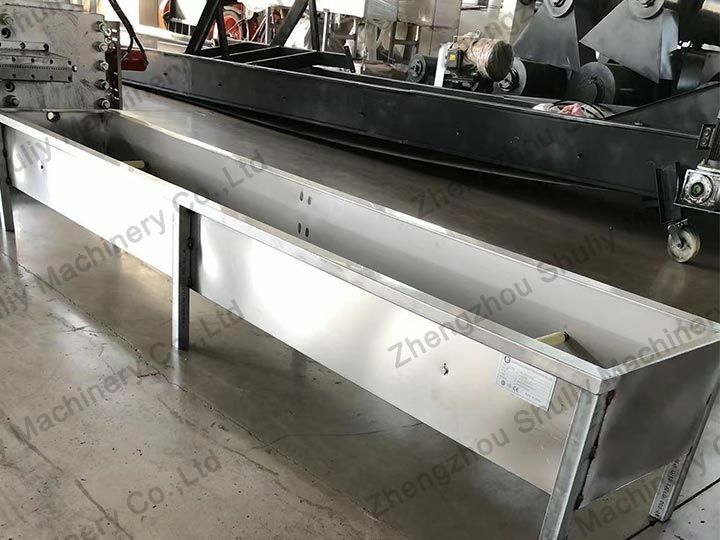 Plastic recycling machine sent to Kenya
These plastic recycling machines are being shipped to Kenya. Our sales manager Apple took a lot of photos and videos sent to plastic recycling plants in Kenya.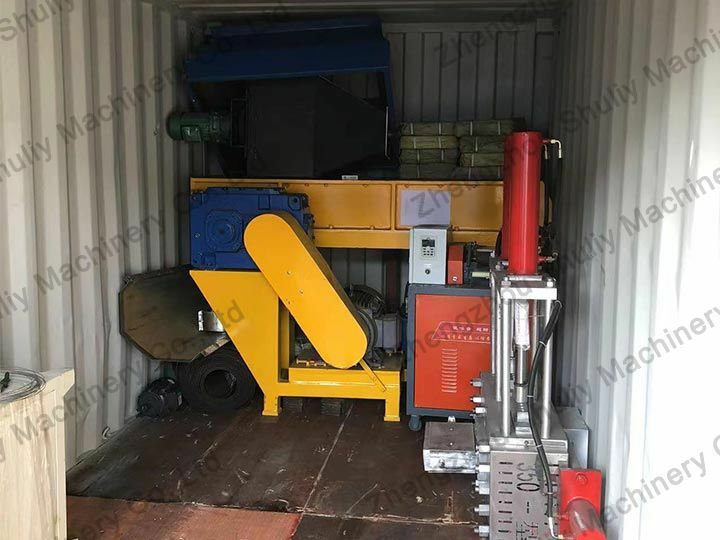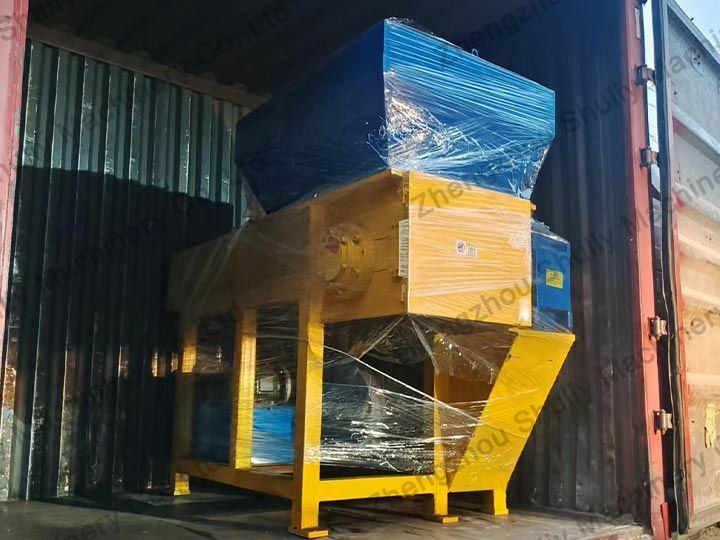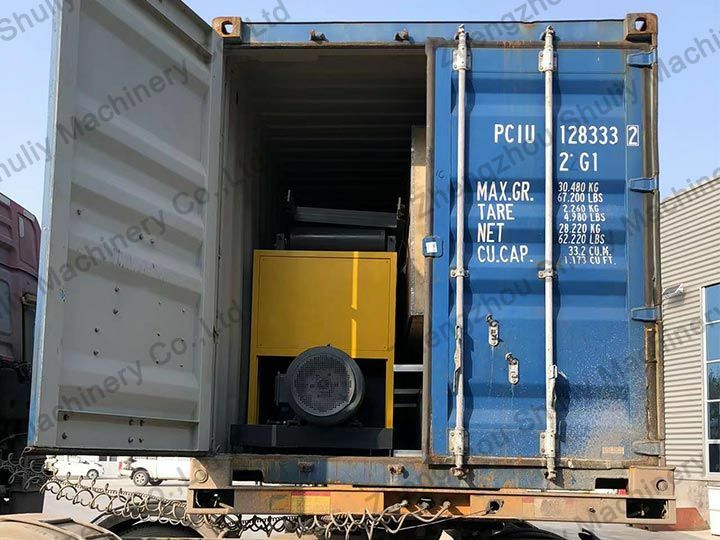 Parameters of plastic recycling machine in Kenya
Items
Parameters
Qty
Auto feeder
Make raw materials better enter the host
Power:1.5kw
1
Plastic granulator
Model: SL-150
2.3m screw
Heat Method: electromagnetic heating (80kw)
Hard tooth surface reducer
Second pellet-making machine
Power: 11kw
1.3screw
Heating method: heating ring
Hard tooth surface reducer
Screw material :40Cr(High hardness and wear resistance)
Sleeve material:heat-treated No.45 steel
Hydraulic die head
1
Cooling tank

Length: 3m
Material: stainless steel
1
Pellet cutting machine
Power: 3kw
Hob knives
With inverter
1
Additionally, we sent our customer some machine components freely. They are crusher knives 10pcs for their old crusher, 1 set blade sharpening motor, thermocouple 10pcs, cartridge heaters 10pcs, heating ring 5pcs.
What can Shuliy provide to our customers?
In addition to plastic recycling lines, Shuliy Group also offers plastic bottle washing lines, plastic foam pelletizing lines, etc. They consist of different individual machines. Our professional engineers can customize the lines and design the plant drawings for you according to your raw materials, plant size, budget and other factors. If you are interested in the plastic recycling industry, you can fill out the form on our website or contact us via Whatsapp and ask for the best equipment for you!