PP PE flake recycling line mainly includes plastic crusher, plastic washing machine, dewatering machine, plastic pelletizing machine, cooling tank, cutting machine, etc. This plastic pelletizing line is mainly used to deal with waste hard flakes. Common raw materials are plastic baskets and plastic barrels made of PE, PP. The Shuliy Group can match different production lines, design factories, and calculate factory areas according to customers' different production needs, uses, and raw materials.
Applicable raw materials and final products
This PP PE flake recycling line is specially designed for recycling hard plastic, such as plastic drums, plastic boxes, toys and so on. The plastic pelletizing machine will extrude the plastic waste into small pellets.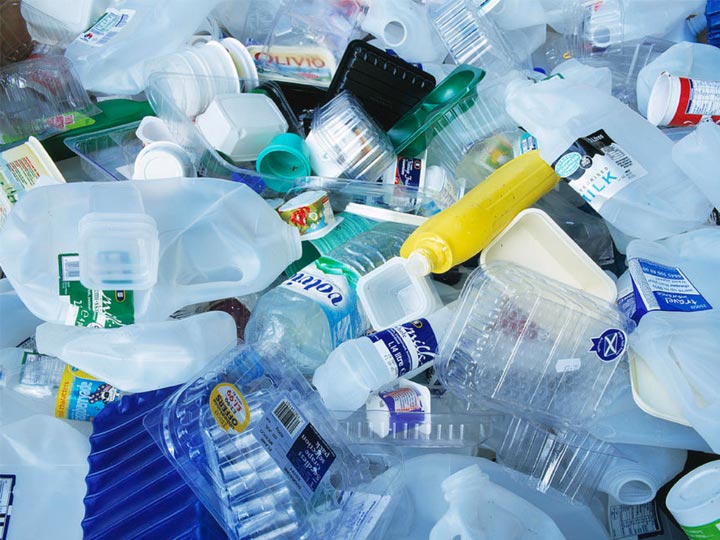 Plastic granulation process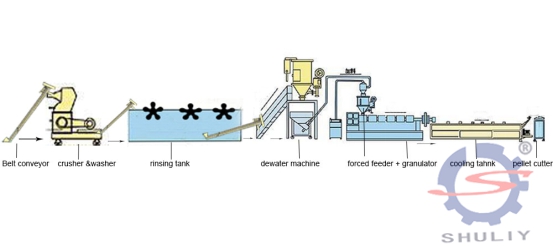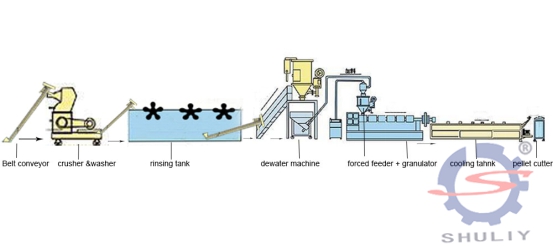 This PP PE flake recycling mainly consists of a conveyor belt-crushing machine- rinsing tank - dewatering machine - conveyor - plastic pelletizing machine - cooling tank - pelletizer and other components. It is also possible to configure exhaust gas purification devices, storage bins, bagging machines, and other related equipment according to customer needs. Through the above steps, the waste plastics are recycled for reprocessing. The entire plastic granulating line from waste to finished products is easy to operate, with high efficiency, environmentally friendly, and energy-saving.
Related equipment for PP PE flake recycling line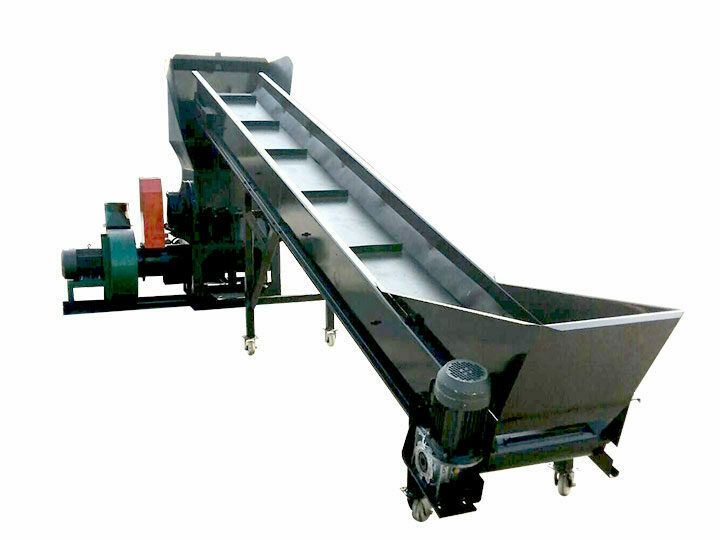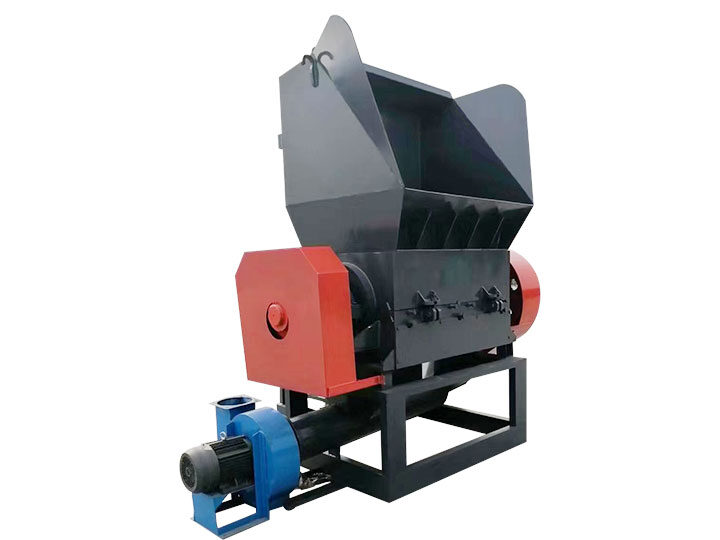 Crusher: Crush PP, PE material into small pieces
The waste plastic crusher is used for crushing the PP/PP material to small pieces, it has the characteristics of low speed, low noise, and no slag material.
At the same time, wet pulverization not only enhance the water cleaning effect of plastic chips, but also reduce the friction heat due to the cooling effect of water, prolonging the service life of the blade, low maintenance cost, long service life, therefore, so this type plastic crusher has received unanimous praise from customers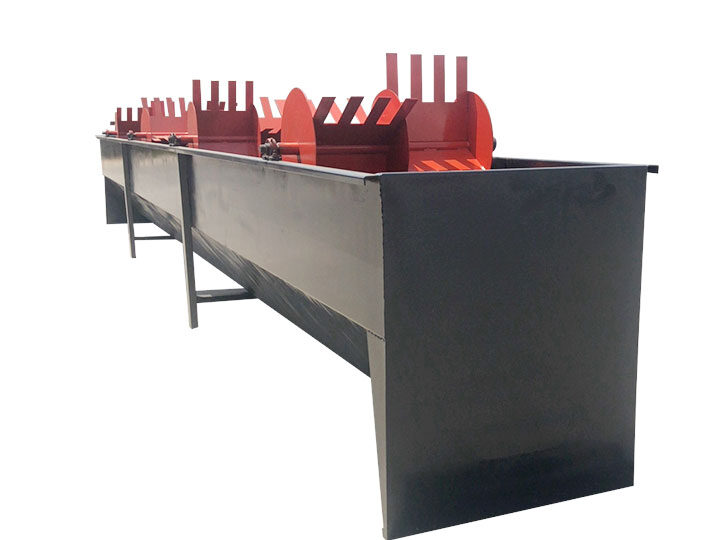 Rinsing tank: Rinse the crushed PP, PE
The rinsing tank is used for rinsing the broken material to precipitate impurities.
It is made of stainless steel or an iron plate. There are many many toothed plates in the tank, it can force plastic chips to move forward and shift the material in the pool from this end to the other end of the pool.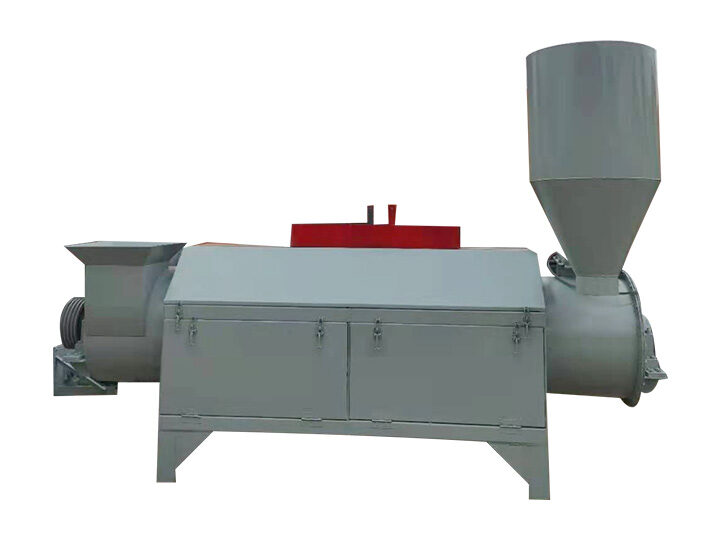 Drying machine: Remove the water from PP, PE pieces.
A horizontal dewatering machine is specially used for cleaning and dewatering waste plastic flakes and granules.
The high degree of dehydration, dehydration rate of over 97%, low power consumption, high efficiency, high degree of automation, and greatly reduced labor intensity
Plastic pelletizing machine: Heat and melt the PP, PE pieces, then extrude them with strip shape.
Waste plastic granulation extruder is a device for extruding, cooling, and dicing polyethylene (green film, lining bag, etc.) or polypropylene (old woven bag, packing bag, tying rope, etc.) to produce plastic granules. The granules produced are widely used and are ideal for PP PE plastic recycling.
This equipment is matched with the crushing and cleaning machine and the pelletizer. Broken and cleaned plastic can be directly put into extrusion granulation. Simple process, advanced technology, and suitable for different waste plastics.
Waster Plastic granulation extruder adopts automatic temperature control and electromagnetic heating, with less electricity, no pollution, and high automation.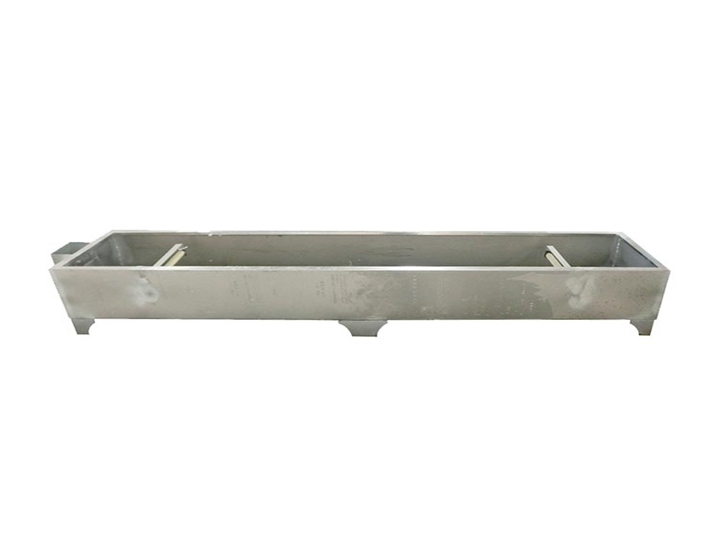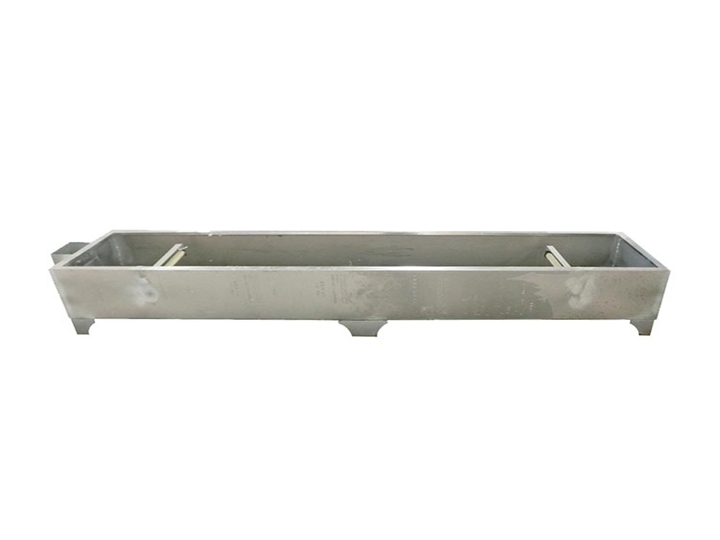 Cooling tank: Cool the soft strip plastic.
Cooling the soft strip plastic extruded from the plastic pelletizing machine, making them hard then cutting them into pellets.
It is made of stainless steel, also, you can choose iron type, just choose it according to your demands.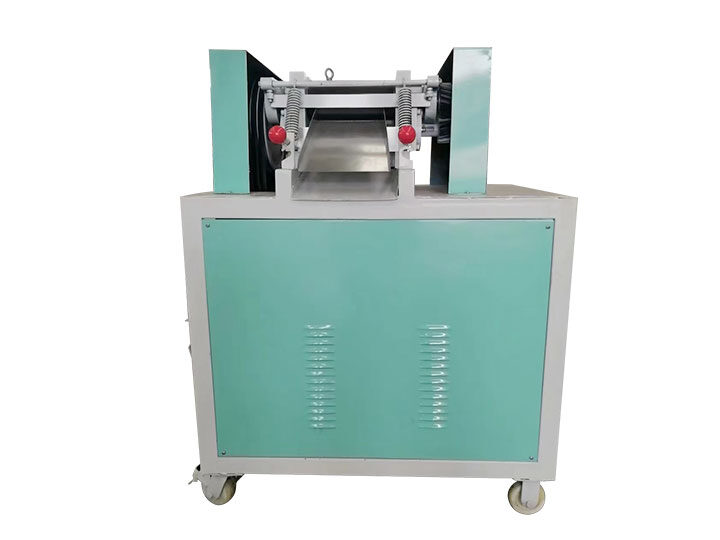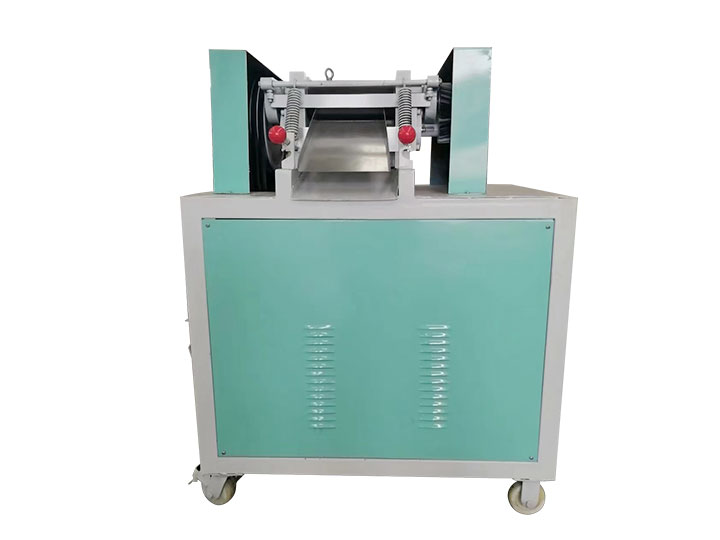 Pellet cutter: Cut the hard strip plastic to the pellet.
This pellet cutting machine has superior performance and reasonable structure. The sealing performance of the whole machine is better. It is convenient to adjust the cutting distance.
The rotary cutter is made of a hard alloy hob, its wear resistance is extremely high, and the whole machine without gear design effectively reduces the machine noise with the belt rotation. and the independent electrical box is convenient, safe, and beautiful. Cold-drawn pelletizing for various high-yield, high-strength engineering plastics.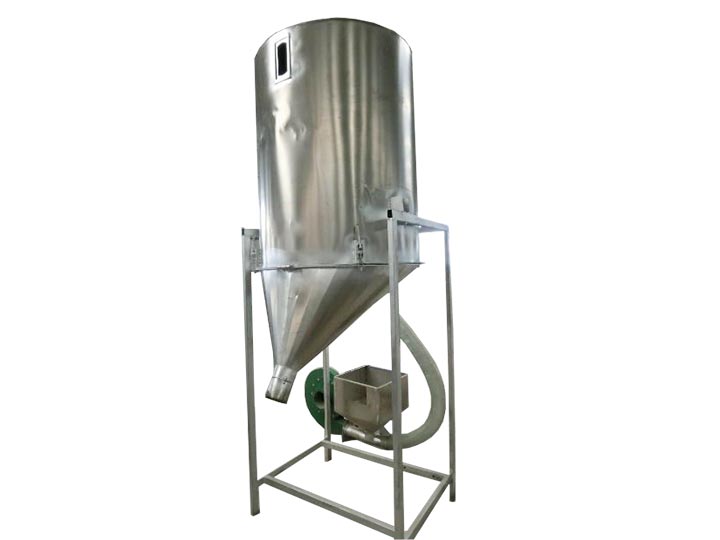 Storage bin: The storage bin is made of stainless steel, and the stock bucket and the wind-feeding material are combined into one, occupying less land and saving labor.
It can be docked with various granulators for easy movement. The fan power is small, the feeding speed is fast, saving cost. The storage bucket size is customized according to customer requirements, and the size is optional.
3D video of PP PE plastic pelletizing line
What is the difference between PE and PP plastic?
There is no doubt that modern society is very dependent on plastic products. From product packaging and common household items to automobiles and industrial facilities. In the field of plastics used for consumer goods, two types are far more popular than others: polypropylene (PP) and polyethylene (PE). Then, there is a question: what is the difference between PE and PP plastic?
Working principle of plastic pelletizing machine
This plastic recycling pelletizer machine is developed through the introduction, digestion, and absorption of advanced concepts and technologies at home and abroad, combined with the needs of today's development and the characteristics of recycling waste plastics. It can meet the environmental protection requirements for the recycling of waste plastics at home and abroad. Handle hard plastics such as discarded plastic baskets and barrels.
Methods for plastic pelletizing machine does not discharge
In the process of using the plastic pelletizing machine, the problem of non-discharge is prone to occur, there are some following suggestions:
The causes of the low lubricating oil pressure are listed as follows. The pressure setting value of the pressure regulating valve of the lubricating oil system is too low, the oil pump is faulty or the oil suction pipe is blocked. The solution is to check and adjust the pressure regulating valve of the lubricating oil system and then check the oil.
2. The rotation speed of the main motor is not uniform, the rotation speed of the feeding motor is not uniform, and the feeding amount fluctuates. The treatment method is to check the main motor control system and bearings.
3. If there is no problem with the plastic pelletizing machine, you can check is there any iron or other things like a large piece of hard material that has been introduced, and affect the normal operation of the machine.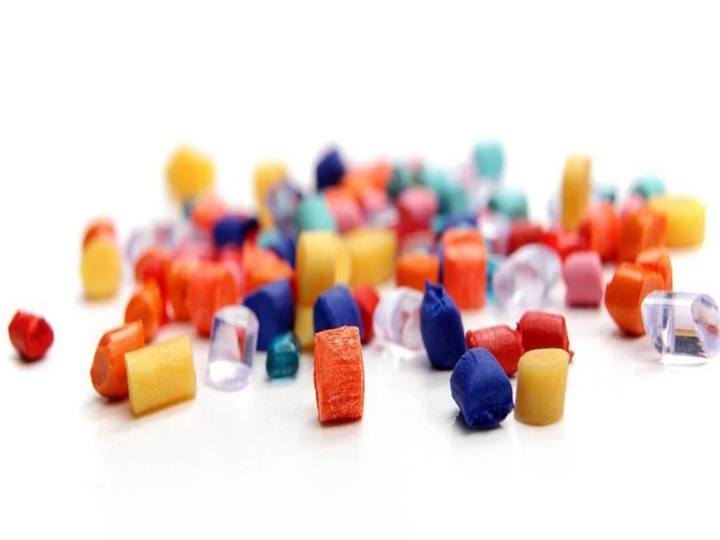 Plastic pellet cutter in the PP PE flake recycling line
Our company has two different kinds of plastic pellet cutter, one is hob pellet cutter, and the other is simple pellet cutter. We can offer different pellet cutters according to the customers' orders. The hob pellet cutter is the most commonly used, the basic parameter is as follows:
Model: LY-F220
Power: 2.2kw
Capacity: 300kg/h
Size: 800*550*1150mm
The cost of these two kinds of pellet cutter has some differences, welcome to consult,we will give you a satisfactory answer.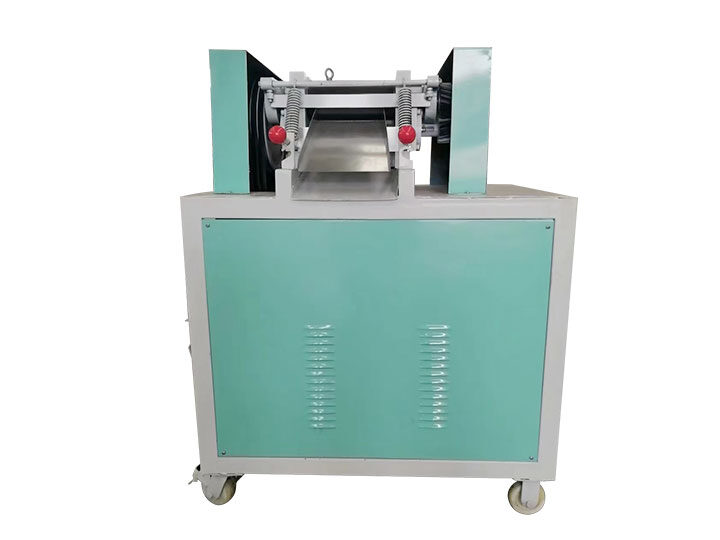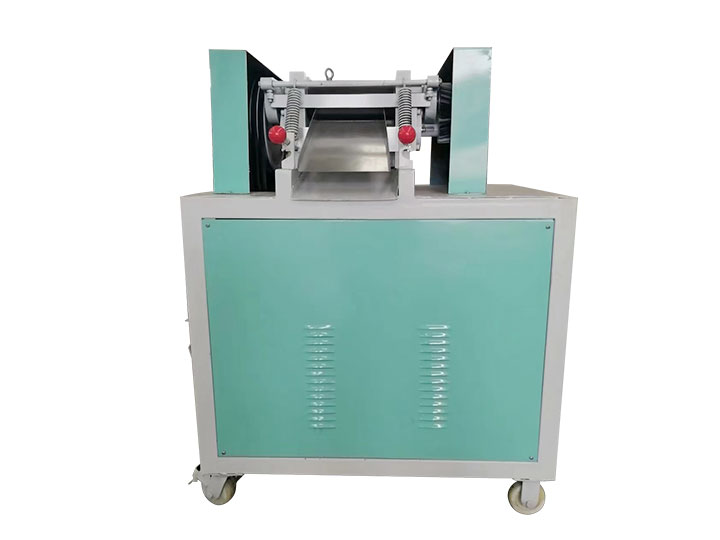 Specification for our PP PE flake recycling line
This plastic recycling pelletizing line can be combined into various specifications according to customer requirements. From 200KG/H-3000KG/H, our company has had successful cases. The plastic pelletizing machine has a beautiful appearance, low energy consumption, high output, practicality, and reliability. The new rinsing device can be used for washing, greatly improving the production efficiency, and the cleanness of the washing material is pure, reaching the requirements of the first-level net film. It is an efficient, water-saving device.
Our company is engaged in waste plastic cleaning and recycling equipment for more than 10 years, can design different cleaning plans, cleaning processes, recycling planning, and site planning according to your different requirements. With our expertise, you will be rewarded with a good return on your investment.
Successful cases of plastic granulating line
Plastic pelletizing line sent to Ghana
A customer in Ghana has chosen our plastic recycling line and has shipped a set of plastic granulator and cutter to Ghana. The customer in Ghana saw our machines on the website and approached the sales manager for advice. They wanted to use the machine to recycle the local waste plastic film, after which the recycled plastic pellets will be used to make new plastic products. Nowadays, recycling machines have been shipped to Ghana already.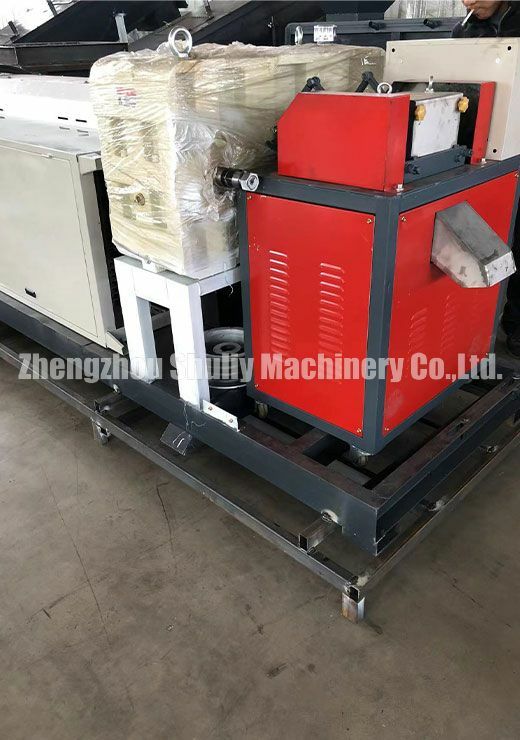 Plastic granulating line sent to Saudi Arabia
Our customer from Saudi Arabia bought a complete line from Shuliy this July, the capacity is 1 t/h, the plastic granulation equipment will be used in his plastic recycling plant.
Why choose Shuliy plastic pelletizing machine
Our company is a manufacturer specializing in plastic granulation equipment for waste resources. We own the complete plastic granulating line of waste PE PP products, we have many years of experience in the recycling of waste resources, adhering to the "innovative and enterprising, excellence" corporate philosophy, cultivated in the environmentally friendly recycling machinery industry. The plastic recycling pelletizer machine has served as a major part of markets of countries and regions.
Sales service of PP PE flake recycling line
Pre-sales service: Provide you with project planning; process design; develop a set of equipment that suits you; design and manufacture products according to your special needs, and provide training for your technical operation;
In-sale service: Precise production equipment, and accompany our customer to complete the acceptance of the equipment, assist in the preparation of the installation plan and detailed process;
After-sales service: our company will send technicians to customers' sites to guide the installation of equipment, commissioning the equipment to normal production and training the operators for use and maintenance;
Product quality: Except for wearing parts, quality assurance within one year, lifetime maintenance.
Our company's integrity management, quality assurance, welcome to consult and negotiate.